An Inconvenient Truth About Self-Confidence
Categories: Confidence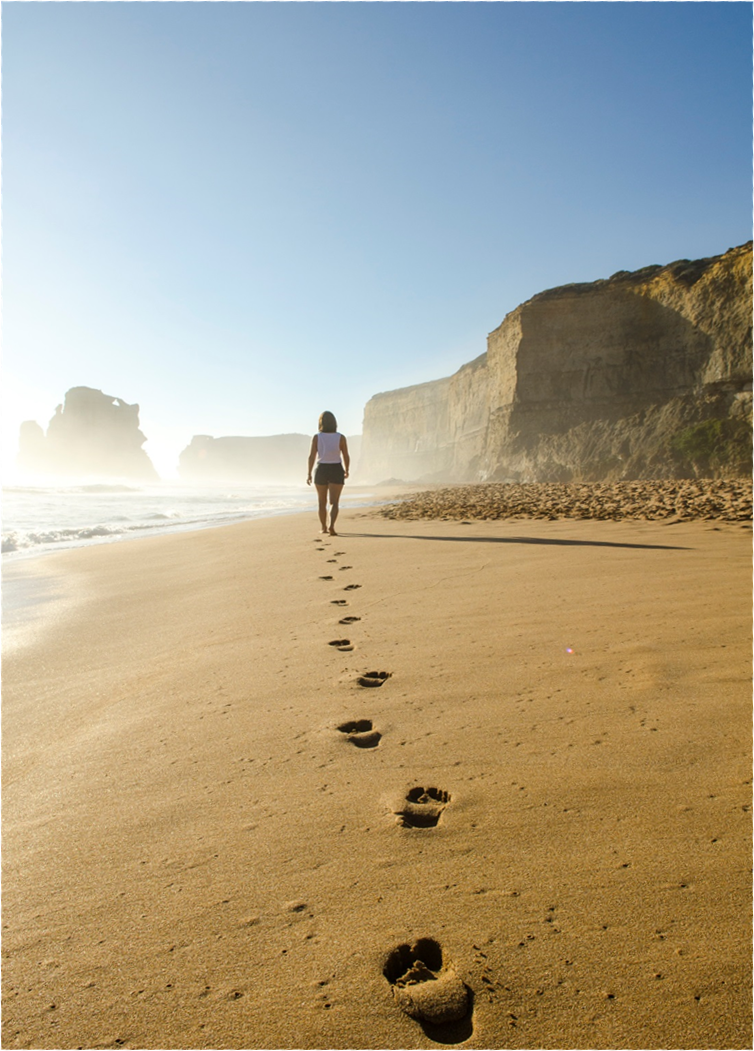 What would you do if you were more confident? Apply for that leadership position? Write that book? Start that business you've been dreaming about?
When your self- confidence is low, you're more likely to procrastinate seizing an opportunity or stretching out of your comfort zone. You reason that you're not sufficiently qualified or the time isn't it right and that you'll act when you're feeling more self -assured. However, inaction rarely boosts your confidence but instead feeds your doubts, fears and insecurities.
The inconvenient truth about self-confidence is that a habitual pattern of waiting to act until you feel more confident actually erodes your self-assurance, making it even less likely that you'll take action.  This is a primary reason why so many people feel that they've fallen into a joyless, unfulfilling rut in their lives or careers.  They lack the confidence to move forward and their inaction keeps them mired in doubt, fear and uncertainty.
THE NUMBER ONE WAY TO BUILD CONFIDENCE
In my years of coaching women to success, I've always encouraged them to take action to build their confidence. Now we have the research to support this strategy. In their recent groundbreaking book, The Confidence Code, Katty Kay and Claire Shipman reveal that, based on their interviews with leading experts, taking action is the number one way to build confidence. The story of my client, Rachel, is a great illustration of this principle.
START WITH BABY STEPS
Rachel, a former advertising executive, had lost her job during the last recession. Despite her excellent track record, she found it very difficult to find another job. After a year of fruitless job searching, Rachel became very depressed, gave up the search and took a clerical job. When I started working with her, she hadn't worked in her field for over two years and doubted that she would ever work in an executive position again.
DOING BANISHES DOUBT
To restore her confidence, Rachel needed to get in action. Since the idea of resuming her job search overwhelmed her, we started with baby steps. She began by researching emerging trends in her industry. Her next step was to take a course in mobile advertising. Once Rachel started taking action, her doubt began to evaporate and she felt confident enough to attend local meetings of advertising professionals.
As Rachel took action, I encouraged her to celebrate each little accomplishment, which fueled her to continue expanding her comfort zone. She learned how to view setbacks as valuable learning experiences instead of disasters. In time, she regained the confidence to reach out to her former colleagues to schedule information meetings. Some of those meetings led to job interviews. A few months later, she accepted an exciting executive position in her industry.
POWER TOOL – HOW TO GET IN ACTION
What's something you've always wanted to do but lack the confidence to start?
a) Break the task into baby steps. When you start small, you won't feel overwhelmed.
b) Make a commitment to yourself that you'll do something every day to move forward – even if it's just a follow up text, phone call or email. Each evening write down what you're committing to do the following day.
c) Celebrate each little success and use that win to fuel you to take the next step.
d) Treat setbacks as learning experiences and view them as opportunities to adapt your strategy.
e) Keep expanding your comfort zone. As your confidence grows, you'll find yourself doing things that seemed impossible just a few months earlier.
INSTA-TIP – CELEBRATE!
Internalizing your accomplishments is an important part of building your self-confidence. As you start to push through your doubts and act, acknowledge each victory – no matter how small – by recording it in a Celebration Journal.
Anytime you step out of your comfort zone and take action you can claim a victory – even if it didn't work out as planned. It's the consistent process of pushing through your fear and acting, celebrating the wins, and recovering from the setbacks that builds your confidence. When you review your journal in a few months, you'll be amazed at your progress.
ACTION PRODUCES CONFIDENCE
When offered an opportunity to stretch yourself professionally or personally, don't wait until you're feeling confident enough to act. Trust yourself to push through those doubts and fears, break it down into baby steps and just do it!
"Don't wait until you feel positive to move forward. Act your way into feeling good." Dr. John Maxwell.
DOES YOUR TEAM NEED A CONFIDENCE BOOST?
I offer a range of presentations on The Pillars of Self-Confidence ranging from one hour to a three hour interactive workshop. For more details contact me at anne@daretoreinvent.com or 415-830-2373
Anne Martin, J.D. The Reinvention Mentor is a Certified Professional Performance Coach, Speaker and workshop facilitator, who guides executives and professionals in creating and enjoying meaningful success. She's presented workshops on Leaning in vs. Leaning Out, Living Your Vision and the Pillars of Self Confidence. Her most popular presentations include Breaking the Confidence Barrier, Reinvent & Thrive Through Transition and The Subtle Art of Shameless Self-Promotion.