Breaking the Confidence Barrier
Categories: Confidence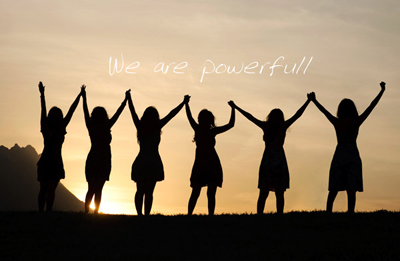 During my twenty years coaching business women, I've discovered one quality that consistently separates those who enjoy success from those who languish for years on a career plateau. That trait is self-confidence.
Until very recently, the process of building confidence has been rather mysterious. Some people – especially men – seem to be born confident. Others acquire confidence as a result of personal or professional accomplishments.
The groundbreaking book, The Confidence Code, by Katty Kay and Claire Shipman, took a great leap forward in solving the confidence puzzle by showing how to acquire self- assurance. Their book inspired me to develop a practical five step plan – based on additional research and my years of experience coaching women – for building your self- confidence.
This post offers a brief overview of the five confidence keys. Each will be discussed in detail in subsequent posts.
CONFIDENCE KEY 1 – DARE TO RISK FAILING
Do you tend to stay on a predictable "safe" path in your life and career because you're afraid to fail? Often many people avoid failure because they view it as a pronouncement that they're not smart or talented enough. As a result, they won't volunteer for that career enhancing opportunity or take a risk in their business.
What if you were to view failure through a different lens and see it as an opportunity to learn and grow? According to Carol Dweck, Ph.D., author of Mindset – The New Psychology of Success, when you adopt this growth mindset, you're more likely to embrace challenge and persist in the face of setbacks. As a result, you'll stretch outside your comfort zone to take action, which is the next crucial step in developing self-assurance.
CONFIDENCE KEY 2 – DARE TO TAKE ACTION
According to The Confidence Code, the most important way build confidence is to take action. Start with baby steps and celebrate each little win. As your confidence increases, you'll be motivated to take the next step. When you stumble, view it as a valuable learning experience, adapt your strategy and keep moving forward. Over time, this cycle of action, accomplishment, failure and learning from failure builds mastery, which increases your confidence in your knowledge and abilities.
CONFIDENCE KEY 3 – DARE TO CONFRONT YOUR FEARS
Your fear will only go away when you push through it and do the very thing you fear. Begin confronting your fears by taking a small risk every day – whether it's reaching out to someone who intimidates you or asking for something you want. Congratulate yourself for pushing through the fear and give yourself a new challenge. As you get comfortable with being uncomfortable you'll realize that you can handle anything that life throws at you. You'll be calm, cool and collected in high pressure situations which will significantly enhance your confidence.
CONFIDENCE KEY 4 – DARE TO DEVELOP YOUR INNER GPS
In my experience, one of the biggest confidence killers for women is a lack of clarity about what really matters to us. This leads to feelings of guilt, overwhelm and anxiety over how we're balancing our professional and personal lives. As a result, we'll hesitate to volunteer for that challenging assignment or hold ourselves back from applying for a leadership position because we're afraid it will negatively impact our personal lives.
The remedy for this is to get clear about what matters to you – your values, purpose and vision for your life and career. When you've developed your inner GPS, you'll show up as more decisive, focused and grounded which translates to confidence.
CONFIDENCE KEY 5 – DARE TO FAKE IT 'TIL YOU MAKE IT
While you're in the process of building your confidence, it's important to project confidence, even if you're not yet feeling totally self-assured. Use your voice, posture and body language to project confidence. The Power Pose developed by Dr. Amy Cuddy is a valuable way to embody confidence. Visit https://www.ted.com/speakers/amy_cuddy.
When you speak up at meetings, slow down your speech, speak in a lower and more authoritative tone and keep your comments crisp and concise.
Each of these confidence keys builds on the other. When you're clear about your values and vision, you'll be motivated to take action. With a growth mindset, you'll be more likely to persist despite setbacks. As you confront your fears, you'll expand your comfort zone and be more open to stretching yourself professionally and taking risks. As you accomplish, fail, learn and grow, you'll build both mastery and confidence. As your self-assurance expands, you'll project more confidence in your image, speech and body language.
STAY TUNED FOR MORE GREAT TIPS!
In the next several posts, I'll provide confidence boosting tips & techniques that you can start using immediately!
READY TO LEARN MORE?
My Pillars of Self Confidence Class begins August 20 at Deborah's Palm in Palo Alto. Click Here for more details and to register.
Anne Martin, J.D. The Reinvention Mentor, is a Certified Professional Performance Coach and Speaker who guides business and professional women in creating and enjoying meaningful success. Her most popular presentations include Breaking the Confidence Barrier, Reinvent & Thrive Through Transition and The Subtle Art of Shameless Self-Promotion. For more details, please visit www.daretoreinvent.com