As your Reinvention Specialist and Coach, I will:
Help you shift to a "reinventor mindset" so that you can view challenge and transition as invitations to explore new possibilities and step into new opportunities.
Work with you to identify what's missing in your life and re-align your life with what is truly important to you.
Guide you in creating a new vision for a life you are passionate about living.
Empower you to release ideas, beliefs, and activities that no longer serve you, to make room in your life for new dreams.
Support you in dealing with doubt, fear and uncertainty so that you can get into action crafting the life of your dreams.
Mentor you in developing a step by step Reinvention Strategy.
Help you brainstorm creative new possibilities for implementing your strategy.
Equip you with tools to break through the roadblocks of limiting beliefs so you can continue to move forward in your reinvention.
Keep you focused on your reinvention by keeping you accountable to your dream.
Share valuable lessons learned from my and other reinventor's experiences that will inspire you in your journey.
Arm you with techniques to help you set boundaries so you can effectively manage your time and energy during your reinvention.

"I started coaching with Anne when I wanted to explore a new dream for my life – starting a personal branding business.   I found her wisdom on reinventing my career to be  invaluable   as she  guided me in re-discovering  my  purpose  and articulating a new  vision for my life.   I trusted her with my fears and challenges and she always guided me to clarity with effective exercises that allowed the important 'ah ha' moments to surface. Her encouragement and belief in me, coupled with her holding me accountable, helped me to take action on my dream!" — Melanie Fitzpatrick – Empowering Images
HOW REINVENTION COACHING WORKS
My coaching typically consists of ten one hour sessions, conducted either in person or by phone, over a 10-12 week period. Between our sessions, you will have the opportunity to continue your work by completing exercises and journaling activities. I will guide you through your reinvention journey using a process that I developed based on my years of reinvention experience, training and coaching.   We will develop a detailed plan to guide you in designing and implementing a fresh new vision for your future.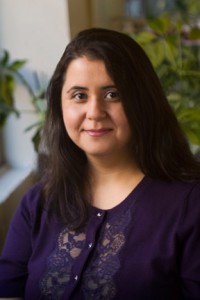 "Prior to working with Anne, I was experiencing, confusion, doubt and overwhelm in my personal and professional life.  As a result of Anne's coaching, I developed a clear vision for my life and a powerful purpose statement that infused every aspect of my roles, responsibilities and projects.
I experienced renewed energy and purpose in building my business and was able to surpass my monthly financial goals for my business within four weeks of starting coaching. 
The simple and effective time management tools that Anne shared with me allowed me to prioritize and achieve my goals, which included starting two separate Masters Programs.  I also learned how to balance my roles of wife, mother, healer and business person so I can be present and calm. I am so much happier.
Above all, my coaching with Anne has allowed me to realize that I can achieve anything I desire, and that it is okay for me to transform, shift direction and redefine myself in my roles. If you are a woman daring to reinvent yourself and are trying to redefine and reignite passion in your life, I strongly encourage you to work with Anne.  As someone who has reinvented herself she brings personal experience, compassion and accountability to your reinvention.  I am so blessed to have worked with Anne. Thank you Anne!! " — Shahnaz Jangi, D.C.
WHY WORK WITH ANNE
My personal reinvention journey, which has involved transitioning from lawyer to entrepreneur, allows me to understand the conflicts that successful professionals go through as they attempt to balance professional aspirations with a fulfilling personal life.  I know how much courage it takes to question your so called "successful life" because it suddenly seems empty and unfulfilling. I understand the challenge of figuring out "what am I going to do with the rest of my life" when all of your professional education and experience is focused on one area.
Having started two businesses, I know firsthand the challenges and rewards of being an entrepreneur.  Moreover through my home based business, I have coached hundreds of women in starting and building successful businesses.
I have reinvented not only my career but also my lifestyle through such life transitions as the empty nest, health challenges, and a cross country move from Pennsylvania to California!
My life experience and the body of work that I have developed equip me to guide you as you navigate your own life reinvention.

"Anne Martin is an amazing reinvention coach and is an integral part of my success. Anne walked me through the process of identifying my own core values so that I could make decisions that were in line with what I most wanted to accomplish in life and what was most important to me.  Anne is a compassionate coach who had a knack for holding me accountable. Through this process I was able to accomplish a personal goal of writing and completing my book,

Wise Irish Women

, a tribute to my mother and grandmother.   Anne's realistic approach to reinvention will help anyone looking for clarity and purpose to achieve their goals. "
— Trish Kaegerer, WIW Enterprise, Inc.
BOOK A COMPLIMENTARY CONSULTATION
I would like to invite you to book a complimentary consultation with me to explore how I can help you reinvent yourself for more joy, abundance and fulfillment. Please click the link below to book your consultation or call (415) 830-2373.