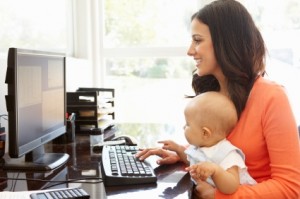 Your life feels like a whirlwind.  You are constantly torn between your personal life and your work.   Because you rarely take time to nurture yourself, you often feel like you are "running on empty."
REDISCOVER YOU
Are you too busy building a lifestyle to live your life?  What's really important to you?  When you get clear about your values, passions and purpose, you have a foundation for designing a life that reflects your priorities.
ANNE CAN HELP YOU REDESIGN
Anne understands the struggle of achieving work/life balance.  For many years, she put her career ahead of her family and felt guilty about living on the fringes her son's life.
When an economic downturn decreased her working hours and gave her more personal time, she realized she had been building a lifestyle instead of a life! This spurred her to reinvent herself as an entrepreneur.  She has used the lessons of her own reinvention to inspire and coach many women seeking to balance their work and personal lives.
As your coach, she will guide you to:

Clarify what's really important to you
Re-Design your life to reflect your ideal work/life balance
Release what's no longer working in your life

"Anne Martin is an amazing reinvention coach and is an integral part of my success. Anne understands better than anyone the challenge women face in pursuing career goals and taking care of  family. She has direct knowledge and experience in reinventing herself from a corporate lawyer to a successful entrepreneur.  
Anne walked me through the process of identifying my own core values so that I could make decisions that were in line with what I most wanted to accomplish in life and what was most important to me.  "
— Trish Kaegerer, WIW Enterprise, Inc.
BOOK A COMPLIMENTARY CONSULTATION WITH ANNE TO
EXPLORE HOW SHE CAN HELP YOU REDESIGN YOUR LIFE