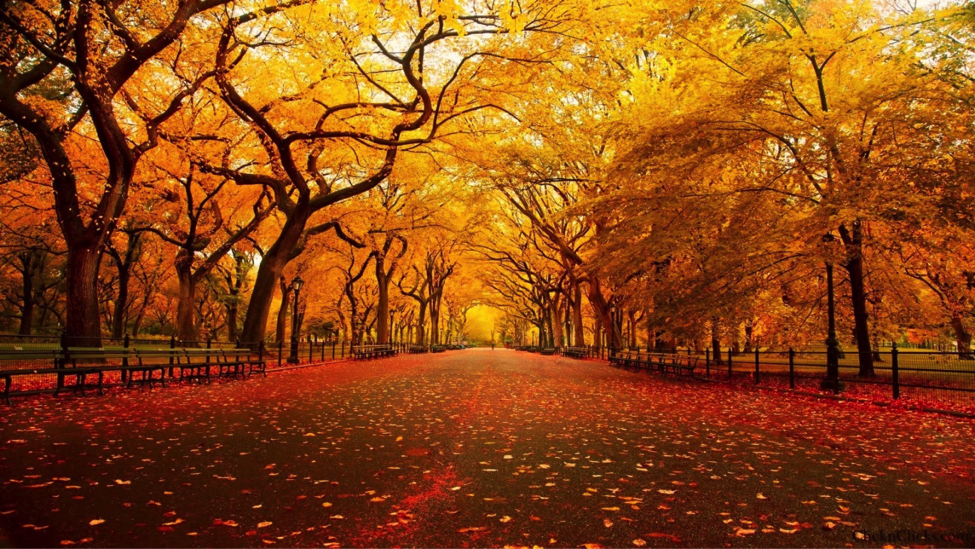 Fall is nature's way of asking – what are you waiting for? As the days grow shorter, the air gets nippy and gardens fade, many of us start to feel restless. We may examine certain aspects of our lives – our work, relationships, or lifestyle – and wonder what else is possible.
It's as if nature is nudging us to explore all that could be possible for us– and plant the seeds of reinvention – before it's too late….
THE SEEDS OF REINVENTON
My first reinvention started in the fall of 1990, on a chilly Halloween night. I was working as an attorney in a big law firm and had arrived home early to take my eight year old son, Lance, trick or treating. Imagine my shock when he turned away from me and announced that he preferred to be accompanied by his nanny!   At that moment, I became painfully aware that- because of my 60 hour work weeks –  I was living on the fringes of my son's life.
That wake-up call planted the seeds of a major career reinvention. Over the next several months, I re- examined my priorities, explored new possibilities and re-assembled the elements of my life into a fresh new career and lifestyle. Ten months later, I left a fifteen year legal career to reinvent myself as an entrepreneur and sales leader.
Every successful reinvention springs from the seeds of CLARITY, CURIOSITY, COURAGE and COMMITMENT.   When we take the time to nurture them through reflection, exploration and action, they will eventually sprout into an exciting new direction for our lives.
CLARITY – WHAT REALLY MATTERS
When I began examining my priorities, I realized that I had been so busy building a career, starting a family, and relocating several times, I had never taken time to clarify what really mattered to me. As a result, I found myself in my late thirties, living an outdated vision of "success" that didn't reflect what mattered to me
How about you? Does the life you're living reflect what truly matters to you? Take some time to answer these questions.
What are your core life values? – What's non-negotiable in how you live your life?
What's your vision of your ideal life? Is your career helping or hindering you in living that life?
I discovered that my ideal life no longer revolved around professional achievement but rather focused on enjoying my family, living a healthy lifestyle and engaging in meaningful people-oriented work. These findings provided a compass that guided me in exploring career options that would allow me to live that life.
CURIOSITY- WHAT'S POSSIBLE NOW?
Every successful reinvention involves thinking outside the box and exploring new ways of living, working and contributing. This requires that we get curious about other professions, industries and roles and expand beyond our usual social and professional networks.
My search for options offering better life/work balance started with exploring part-time legal jobs. Since there were few part time attorney positions available, I expanded my search to careers that would allow me to use my legal background. As the months passed, I concluded that flexibility and the ability to work from home were really important to me. This led me to consider home based businesses. This opened the door to examining an option that I never would have initially considered – building a business with Mary Kay Cosmetics®
In order to "test drive" the business, I began working as a consultant on a very part time basis. After several months, I realized this business offered an opportunity to design my life around my priorities with the possibility of an income that could equal or exceed my current salary.  Six months later, I quit my job and reinvented myself as an entrepreneur, sales leader and mentor of women. Although I built an award winning team and received many awards – including two pink Cadillacs – the greatest reward was being able to share many precious moments with my son.
As my journey from "law to lipstick" illustrates, it's only when you remain curious and open to new possibilities, that doors will open to opportunities that you may never have initially considered but align beautifully with what you want and need.
COURAGE – WHAT'S STOPPING YOU?
The story of my and many other's reinventions is one of courageously redefining success for ourselves, expanding our comfort zones, and grappling with doubt and fear. It took courage to explore career options outside of my profession – especially the direct selling industry! Since I had no sales experience, held a negative view of the salespeople, and didn't wear much makeup, this path was way outside my comfort zone. I feared what my friends and colleagues would say about my dabbling in "lipstick". I ruminated about the negative financial impact leaving my job would have on my family.  Yet my heart was telling me to give it a try. I found the courage to listen to my intuition by transforming the way I handled fear and doubt.
My thinking shifted when I read the life changing book, Feel the Fear and do it Anyway by Susan Jeffers, PhD. According to Dr. Jeffers, most fears are rooted in a belief that we won't be able to handle whatever life throws at us. She asserts that if we can learn to trust that we're strong enough to handle life's challenges, we'd have very little to fear. We build that self-trust by gradually expanding our comfort zones.
Here's how it works:
Each day, identify a small risk you'll take that stretches you personally or professionally.
Visualize yourself doing it.
Push through the doubt and fear and just do it.
Congratulate yourself for taking a risk and stretching yourself.
It's only when we push through the fear and start expanding our comfort zones by taking action that the fear evaporates! Once I learned this lesson, I acted on my intuition and started my business while still working. Eventually my comfort zone expanded to the point where I was able to fully commit to a new career path.
COMMITMENT – WHAT ACTION WILL YOU TAKE?
Committing to your reinvention by taking action not only dispels doubt and fear, but can often unleash a momentum that attracts new unexpected resources, mentors and opportunities. I have seen this pattern repeated not only in my own life but in the reinventions of many of my clients
While I discovered that I enjoyed the freedom and flexibility of running my own business, the nagging obstacle to trading a job for entrepreneurship was the two years it would take to replace my salary. Amazingly, once I committed to finding a way to make this happen, several opportunities serendipitously popped up that provided the cash flow needed for me to walk away from my job.
There will be times during your reinvention when setbacks or obstacles will tempt you to retreat.  Stay committed by keeping focused on your vision of a new fulfilling career or life. Keep the momentum going by taking one baby step at a time. Most importantly, build a support network of people who believe in you and can provide you with advice, resources and mentoring.
CLARITY – CURIOSITY- COURAGE – COMMITMENT. These are the seeds of every successful reinvention.  Are you ready to start nurturing those seeds and writing a new story for your life?
Anne Martin, J.D. is a Certified Professional Performance Coach, Reinvention Strategist and Speaker who guides professionals in creating and enjoying meaningful success. Her most popular presentations and classes include Breaking the Confidence Barrier, Reinvent & Thrive Through Transition and Reinvent Your Work-Life. For more details, please visit www.daretoreinvent.com