Join us for a life changing six month program that blends self-discovery and personal growth with personalized coaching and strategizing to provide you with the clarity, courage and commitment to reshape your life to be more joyful, abundant and fulfilling.
It starts and ends with a relaxing get away…
You'll leave your busy life behind and travel to the sea for two powerful, interactive weekend sessions and one daylong session, where you'll reconnect with your inner wisdom, design your strategy and mastermind with a community of like-minded women. Between sessions, you'll be supported in your journey by one on one coaching sessions and monthly live group calls.

"Anne Martin understands the real dynamics and Stuff of Life with her Coaching Clients and Mastermind Groups. She weaves her expertise and sheds light on the real issues encompassing reinvention. Anne is skilled in getting to the heart of the matter; her wisdom provides a compass with accountability. I value Anne's gifts and talents in holding sacred space for each of us in our Mastermind Group. I am definitely grateful to have Anne as my Coach as I develop and expand my Transformational Fine Art."
— Barbara Hatfield Harper, MSW

Weekend 1 – Discovering Yourself and Designing Your Vision


Saturday, October 3 – Sunday, October 4
Discover your values, purpose, and strengths and develop your   inner compass so you can make choices with greater certainty.
Cultivate the mindset of a reinventor so that you can thrive through transition, recognize opportunities and handle challenges.
Design a compelling new vision for how you want to live, work and contribute that will illuminate the path forward.
Uncover and release the fears, limiting beliefs and patterns that are keeping you stuck.
Develop your step-by-step Reinvention Roadmap   outlining your strategy so you can get in action on your reinvention.
Create accountability for yourself so you continue to stay in action.

"Anne Martin's Live Your Vision program has had a profound impact on my vision for the future… During our coaching session, Anne skillfully addressed the internal chatter confusing my thoughts and guided me towards a place where I was able to embrace a clearer more realistic vision for myself.    I am now working within a group of amazing and inspiring women towards making my vision a reality."
— Cathy Ritter, Virtual Assistant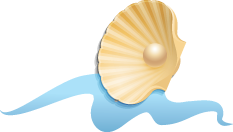 A Sea  of Possibilities –   Empowering Yourself to Take Action


Saturday, January 17, 2015
Master the art of thinking outside the box to expand your opportunities, access resources and attract supporters.
Create and imprint new empowering beliefs so you can push through the inner and outer roadblocks that keep you stuck.
Makeover your schedule to reflect your new priorities so you can make room in your life for what matters.
Refine and update your Reinvention Roadmap for the New Year.

"I began private coaching with Anne in February, and I have to say, the results have been nothing short of amazing. Anne has provided me with so many tools to grow and flourish far beyond what I could have done on my own. She listens, encourages, supports, and offers concrete strategies that push me beyond my comfort zone, into an area where real growth happens exponentially. I have felt the difference myself, and my friends and family have also noticed my renewed energy, optimism, and confidence. Make no mistake: personal growth is a ton of work, but I have certainly been pleased and impressed by my progress working closely with Anne. She consistently delivers her knowledge and expertise with dedication, understanding, and compassion. She is a valued coach and a trusted friend. I wholeheartedly recommend Anne to any woman seeking empowerment and greater fulfillment. "
— Vicky Gou
 
Weekend 2 – Courageously Stepping into Your Heart's Desire


Saturday, March 27- Sunday, March 28, 2015
Acquire valuable tools to maximize your time and energy, stay positive and sharpen your focus   so you can keep moving forward.
Learn how to bounce back from  disruption,  disappointment and failure so you remain committed to making your vision a reality.
Release what's no longer serving you to make room in your life for what matters to you.
Build your self – confidence and resilience so you're more comfortable taking risks and handling uncertainty.
Strategize your final steps for completing your reinvention.

"I have had the great opportunity and blessing to be taking Anne's course 'Live your Vision'.  The emotional and intellectual change I am experiencing since starting to work with Anne and this course is nothing short of amazing.  Anne is very skilled at taking us from where we are now to where we want to be.  I have been stuck and when the tough asked questions that we either do not ask ourselves or not sure what questions to ask, Anne can see where we need to go and guide us there."
— Candace Harding, Personal Style Consultants,
www.candaceharding.com
This transformational program includes:

Two interactive small group sessions at the beautiful Half Moon Bay Lodge – October 3-4 and March 27-8, 2015. Delicious lunches are included with these sessions.

A  Day of Possibilities on January 17, 2015 hosted by Anne at her home in Half Moon Bay.

Five one hour one on one coaching sessions with Anne that you can schedule as needed.

Six live group coaching calls for sharing, checking in & learning which will be recorded.

An easy-to-use workbook to guide you on your journey.
A private Facebook group where you can share your insights and lessons learned with your mastermind partners.
Anne Martin – Your Reinvention Mentor
Anne is a master reinventor who transitioned from a fifteen year legal career to successful entrepreneur, award winning sales trainer and leader.  For sixteen years, she trained coached and mentored hundreds of women in personal development, business building and leadership.
In 2008, she reinvented herself again to mentor professional and business women to redefine success for themselves and design their lives to reflect what matters to them.
She has created and led transformational workshops and programs for women such as   Leaning In vs.  Leaning Back – Choosing Your Own Path,   Living Your Vision –   A   Coaching/Mastermind for Women Entrepreneurs   and Reinvent to Create a Life You Love.
Anne is a certified Master Dream Coach ® Certified Professional Performance Coach and a member of the International Coaching Federation.   Her unique Reinvention process blends lessons from her legal career and years of business leadership with the wisdom and experience of her own and others' reinventions.
Questions: Contact Anne at 415 830 2373 or email anne@daretoreinvent.com

Special Bonus: Two free tickets to attend any of my one day Reinvent & Create a Life You Love Workshops
Total Value of This Program: Priceless
– what's it worth to you to finally achieve a life that aligns with your core values and heart's desires?
Investment $2250 or 1 Payment of $2000 or 6 payments of $375
The life you were meant to live is waiting for you. Isn't it time to step into it?