Pumpkin Pie – A Delicious Model of Reinvention
Categories: Reinvention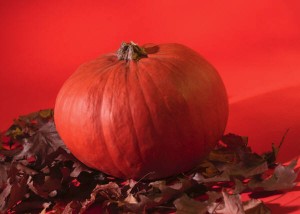 With Thanksgiving just a few days away, pumpkins are everywhere –  on our porches, on our tables and in our desserts!  It's hard to think of another fruit brimming with so much possibility!   After decorating our homes for autumn and Halloween, this vibrantly colored antioxidant-rich fruit is transformed into pies, bread, soup and other delicacies!
If we use the pumpkin solely as a decoration and ignore its nutritional possibilities, we'd barely scratch the surface of its potential. However, in order to fulfill that potential, a pumpkin must be re-shaped, combined with other ingredients and transformed.
There's a powerful life lesson in that slice of pumpkin pie. For us to be fulfilled in our lives, we must be open to new possibilities that allow us to fully share our gifts with the world.  Because so much of our potential lies deep within us, we need to go beyond the surface to discover and reclaim our gifts.  Finally, we must be courageous and creative in re-shaping and transforming ourselves so that we can nourish the world with our unique gifts.
Think about it – as you enjoy your pumpkin pie.